Ready to take a peek at what I'll be reading and see what you may have missed this week on the blog? Let's do this thing:)
From Edelweiss:
Drain You by M. Beth Bloom
I really wanted to pick this up after reading Jen's (of Jen RylandYA/Romantics ) enthusiastic review. I can't wait to experience all the 1990s nostalgia:)
Thank you Edelweiss and Harper Teen!
From NetGalley:
Beautiful Disaster by Jamie McGuire
There was a Follow Friday question a few months back that asked if you would ever read a book based solely on a bad review.
At the time, I answered 'no.' But when I noticed this title on NG, I had to ask for it. People either love this book or hate it with a passion. I must see what all the fuss is about!!
Thank you NetGalley and Jamie McGuire!
The Secrets of Shakespeare's Grave by Deron R. Hicks
Love a good MG mystery! And this one references The Bard and takes place in England, score!
Thank you NetGalley and Houghton Mifflin Harcourt!
Won:
No Alternative by William Dickerson
More love for the 1990s! From the lovely Karina at
Nocturnal Book Reviews
, I won a copy of this coming of age drama set in Seattle during the heyday of Grunge. Love this title too, I have an awesome 90s CD that shares the same name.
Thank you Karina and author William Dickerson!
Gifted:
Fame, Love and other Lessons
by Jo Frances
It's always nice to receive a surprise gift, especially when it's a book:) This New Adult title comes courtesy of the author.
Thank you, Jo Frances!
I also bought a really pretty skin for my Kindle on Etsy.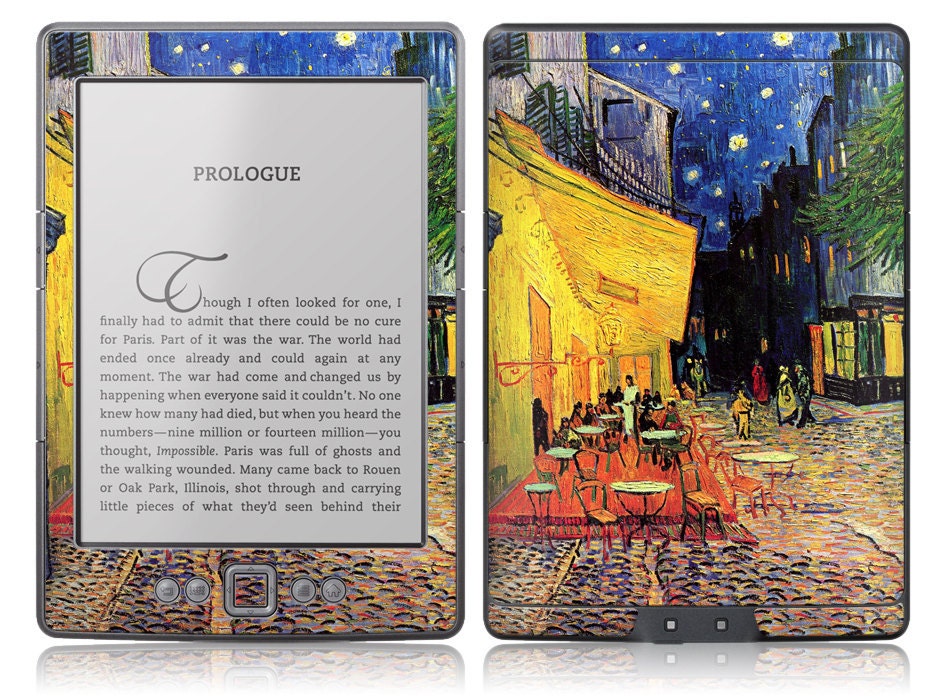 Ooh...The Night Café by Vicent van Gogh,
one of my favorite paintings:)
I still need a Kindle case though, any suggestions?
Now, let's take a look at what you might have missed last week on the blog (click on the links to shoot to the post):
I am going to be kicking off my

600 Follower Giveaway on Monday!

Also, look for reviews of Richelle Mead's The Golden Lily, Robin LaFever's Grave Mercy, Julie Kagawa's The Immortal Rules and a post on my most anticipated books for the second half of 2012.
Okay, that's the past week in a nutshell, friends. How about you? Have a banner week in the book department? Link me up in the comments below:)